December 2021 Market Update
Posted by Errin Calkins on January 4, 2022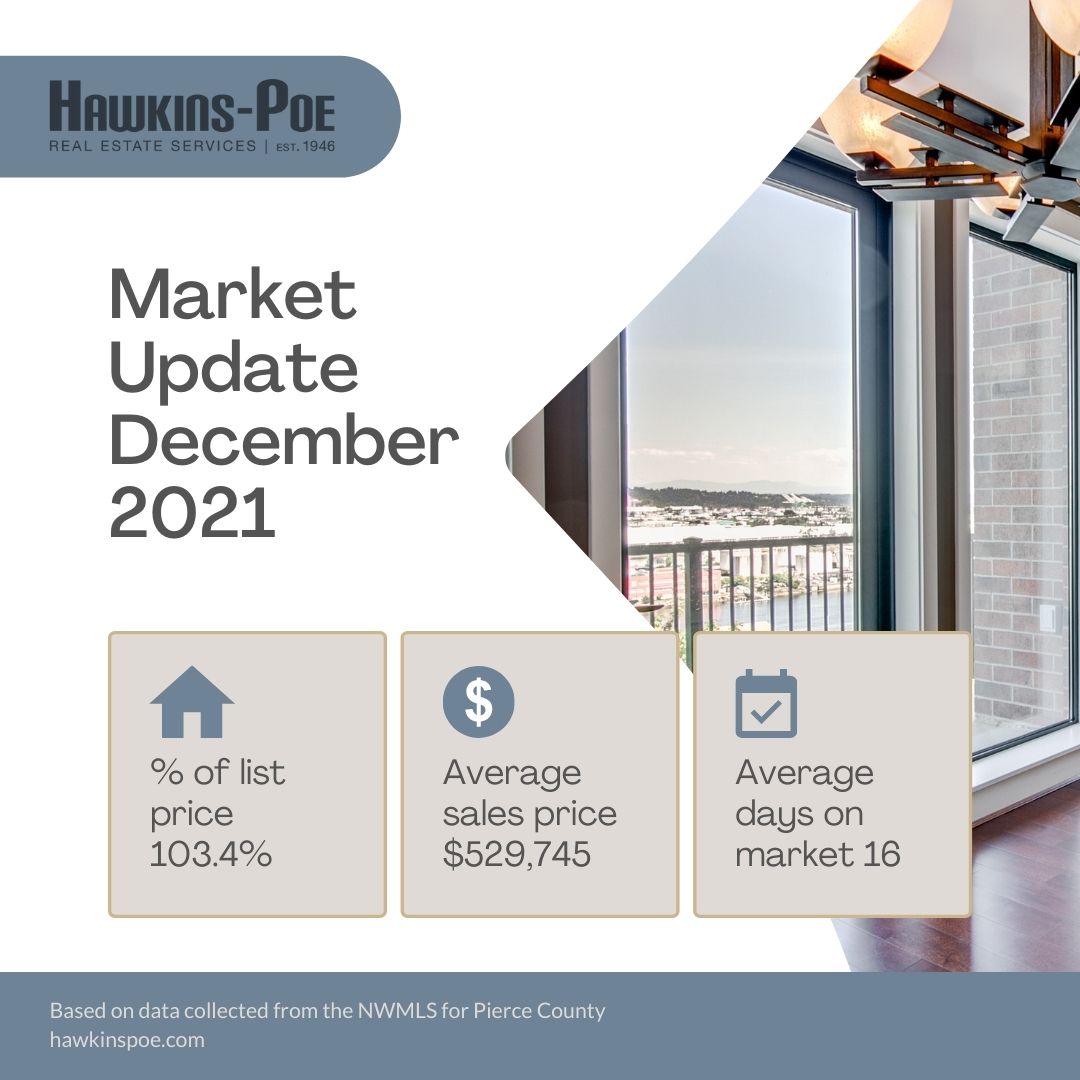 The data is out for the last month of 2021 and WOW! We still saw over list price sales and an Average sales price of $529,745 in Pierce County. Not bad for a December right?!
Sellers- If you're thinking about listing this spring or summer, let's connect now to get a game plan together. Listings take at least a month to prepare for when done right. Maximize your profits and plan ahead!
Buyers- don't let this discourage you! Interest rates are still low enough to make a great investement! As of today FHA and VA are as low as 2.875% with 3.5% down OR Conventional as low as 3.375% with 20% down and 740+ credit scores.
Strike now while the iron is hot! We can work with my AMAZING Preferred Lenders to get you where you want to be;)
***BUYER BONUS***
Federal Housing Finance Agency (FHFA) limits for conforming loans (mortgages backed by Fannie Mae or Freddie Mac) have been adjusted! Loan limits for King, Pierce and Snohomish counties took an 18% jump increasing from $776,250 to $891,250 as of January 1, 2022.